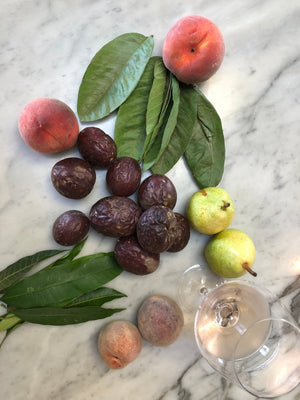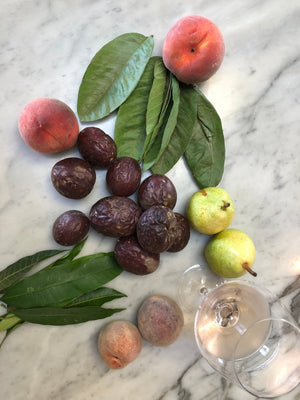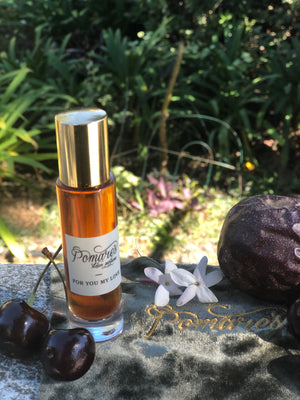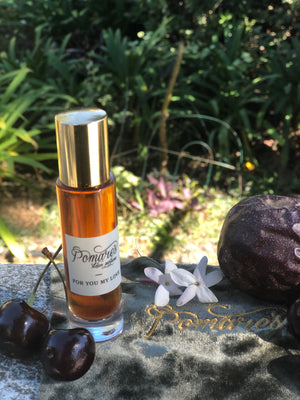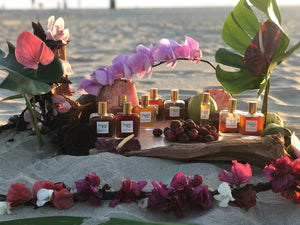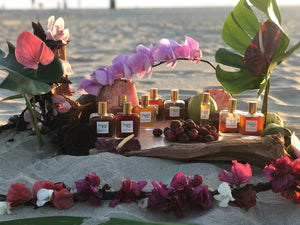 On Sale
No To '0e Here or "For You My Love"
Cherry Edition is Back!!!
"I want to do to you what the spring does to the cherry trees."- Pablo Neruda
Leaves the feeling of salty skin that has been well kissed.
Farmers market cherries and red passionfruit, ylang ylang, lush jasmine, plumeria, Kashmiri Saffron (ethically sourced), Grand Cru Raiatea Vanilla, New Zealand ambergris.
For You My Love was created to express of all of the sensual and beautiful things one would wish the bring to their beloved: cherries in perfect season, saffron, and vanilla beans for the table while inhaling the smells of flowers on the evening air: plumeria blossoms, jasmine, and champa. The ambergris is less salt air and more beautiful skin smell. While I may classify this as gourmand, it is in every way a marriage of natural aphrodisiacs.