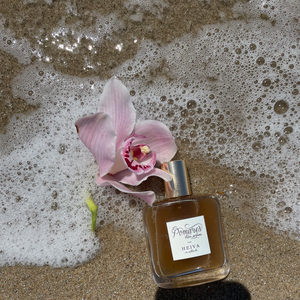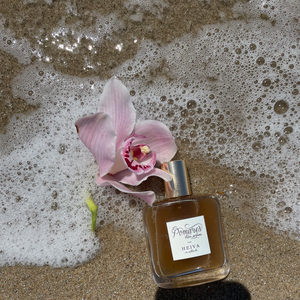 On Sale
Heiva In Solitude 2022
Last Vintage!!
**This has extra Tiare and blue lotus and ambergris
"To Come together, but Be Apart"
Every summer for the last 140 years there has been a celebration of epic proportions in Tahiti and now throughout the Ma'ohi world. This celebration usually starts with the umi ti or fire walking over lava rocks on the Marae, and incorporates sports, fruits, flowers, drumming and the Ori (dance). This celebration has itself been an act of resistance. For many of the years the dancing was not even allowed and traditional dress was banned but everyone gathered together anyway . Even when the pandemic hit, we all found ways of celebrating and dancing from all over the world. Each ingredient symbolizes a different part of the Festival from the blue lotuses of the lagoons to the lava rocks lifted in sport, to the fruit, the flowers and salted air of the va'a races. This perfume is a sensory exploration of what it would have been like were we able to come together in person last year, it is an aromatic song made while longing for family, and a reminder to look to the mountains our ancestors are never that far away. 
In acknowledgment and honor of the signature of the fenua (land), only whole ingredients were used (no isolates) and were sourced from as many Ma'ohi islands as possible to symbolize our unity across the languages and miles. Each piece of fruit used in the perfume was hand selected and fermented using (a variety of) wine making techniques by the perfumer. The minerality that hints through the composition is from aging the perfume on lava rocks and Tahitian Black pearls. Ingredients not accords: Heiva fruits (Tahitian Custard Apple and Pink Guava, Hawaiian Pineapple, Golden Lilikoi), A Rare Hydrodistillation of Ylang Extra Superiore, Hawaiian White Ginger Lily, Aged Blue Lotus, Blue Lotus and Golden Champa emanation, Tiare Flowers (Tahitian Gardenia) both absolute and extraction from Monoi, Premiere Cru Tahitian "Black Pearl" vanilla beans from Raiatea, Hawaiian Sandalwood, and Aotearoa Ambergris. Perfume Aged for six months on Tahitian Black Pearls and Lava Rocks